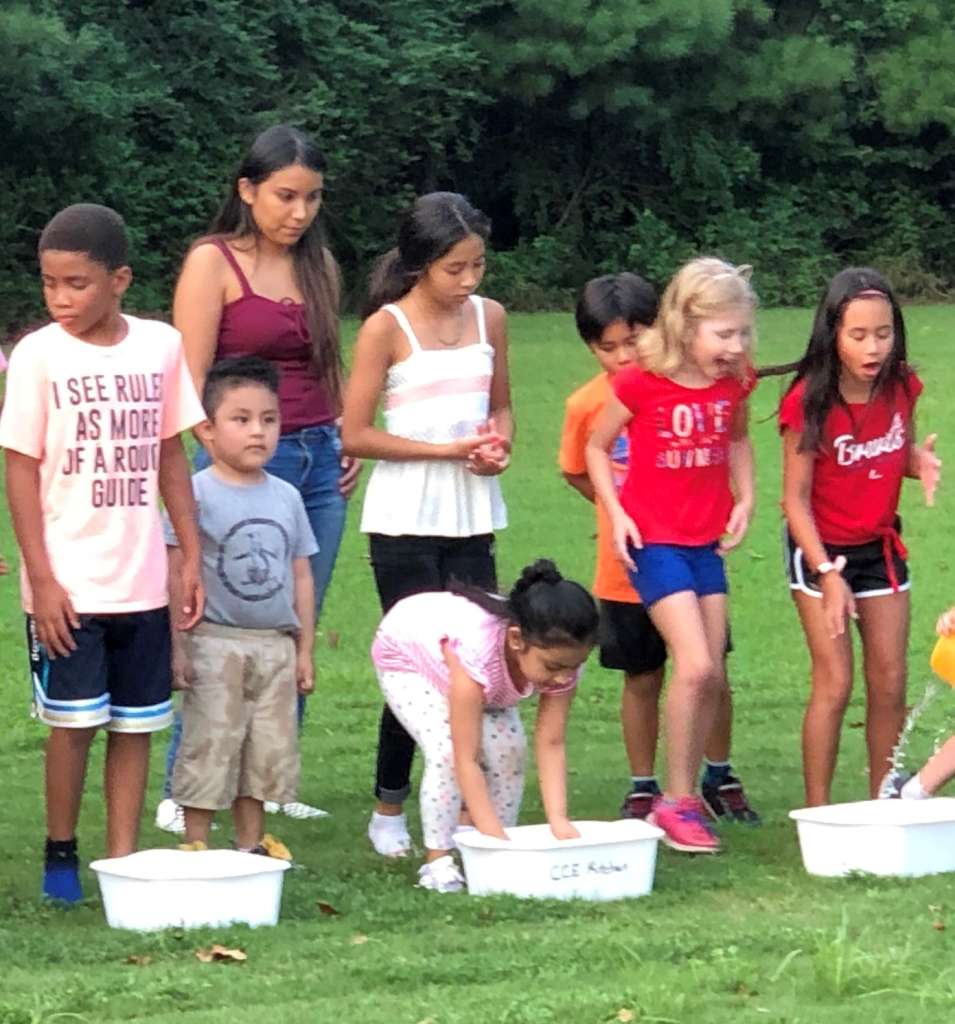 Children's Chapel – Sunday Mornings
During the 10:30 am Sunday morning service, all children are invited to participate in Children's Chapel.   Families begin in the service together, with children invited to follow the cross to Chapel after the Gospel Reading.  Children rejoin their families during the Prayers of the People.  In Chapel, we share the Gospel Lesson through stories and conversation. 
To view the current week's scripture, prayers, and inter-generational conversation starters.  Click here to view "Faith at Home" and then SUBSCRIBE to the email list!
Godly Play – Sunday Mornings
Godly Play is on Summer Hiatus!  We will resume Godly Play in the Fall.  Please check back here for updates!
Godly Play is offered on Sunday mornings during our Education hour (9:15 -10:15 am) to children three years old through the 5th grade.
Godly Play is a Christian Education approach based on Montessori principles.  Using storytelling and wondering, it fosters an understanding of the great mystery for our youngest members.  Through our Godly Play program, we tap into the innate sense of the presence of God that is within each of us.
Nursery – Sunday Mornings
As of  Summer 2021, we are still observing Covid19 Protocols and have not reinstated our Nursery.  We encourage you to bring children of all ages to our worship services!
Please contact Karen Bass, Director Of Christian Education, for more information.
The leadership at Christ Church is committed to providing a welcoming environment where our young people can learn to love and grow at their own pace and in their own way.  We fully believe we are all on this journey of faith together and that we have much to learn from one another!